When you initially start your Sharefaith Demo you will receive an email to the email address you provided containing your next steps. Please do not delete this email as it contains the link for your demo website. The email will look like the following image.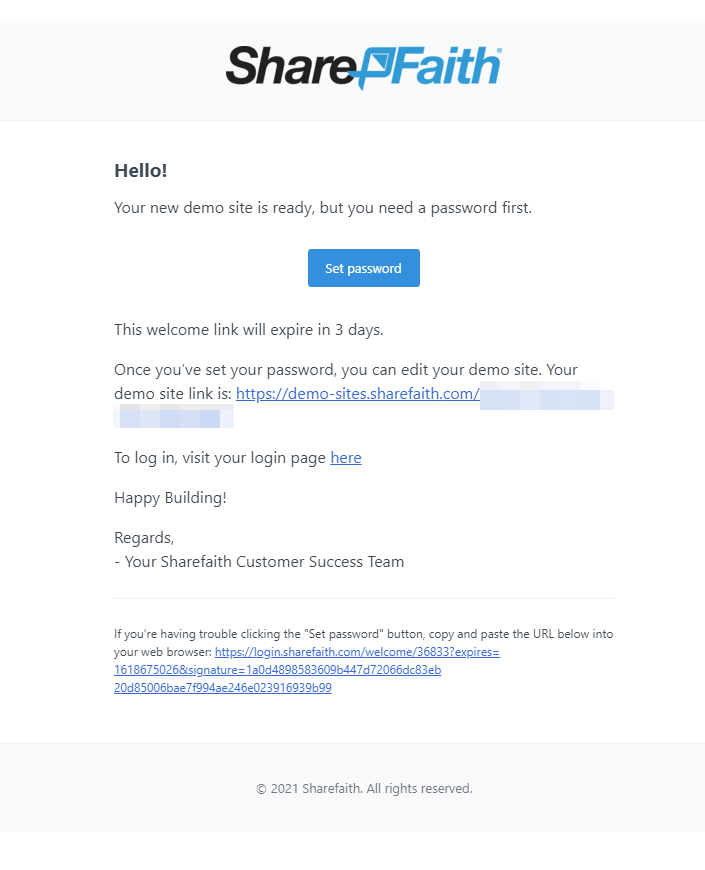 From the email, select the Set Password button. This will bring you to the following screen.




From here, you should set your desired password and select the Set Password button when done.


After selecting Set Password, you will be brought to the initial login screen for your demo website where you should use your email address as the username and the password you just set.


As this will be your initial login to the demo website, you will be presented with an email verification screen as shown in the following image. If everything is accurate, simply select the The Email is Correct button.




You will now be logged into your Sharefaith Demo website. You can bookmark the site in your web browser but you can also access the demo site by using the link provided in your initial demo email.


Updated