In order to add media items to a Sharefaith web page, first select Media from the Website Editor toolbar as shown below:

Once you have selected this option, you will be brought to the following screen where you should select the Sharefaith tab as shown below: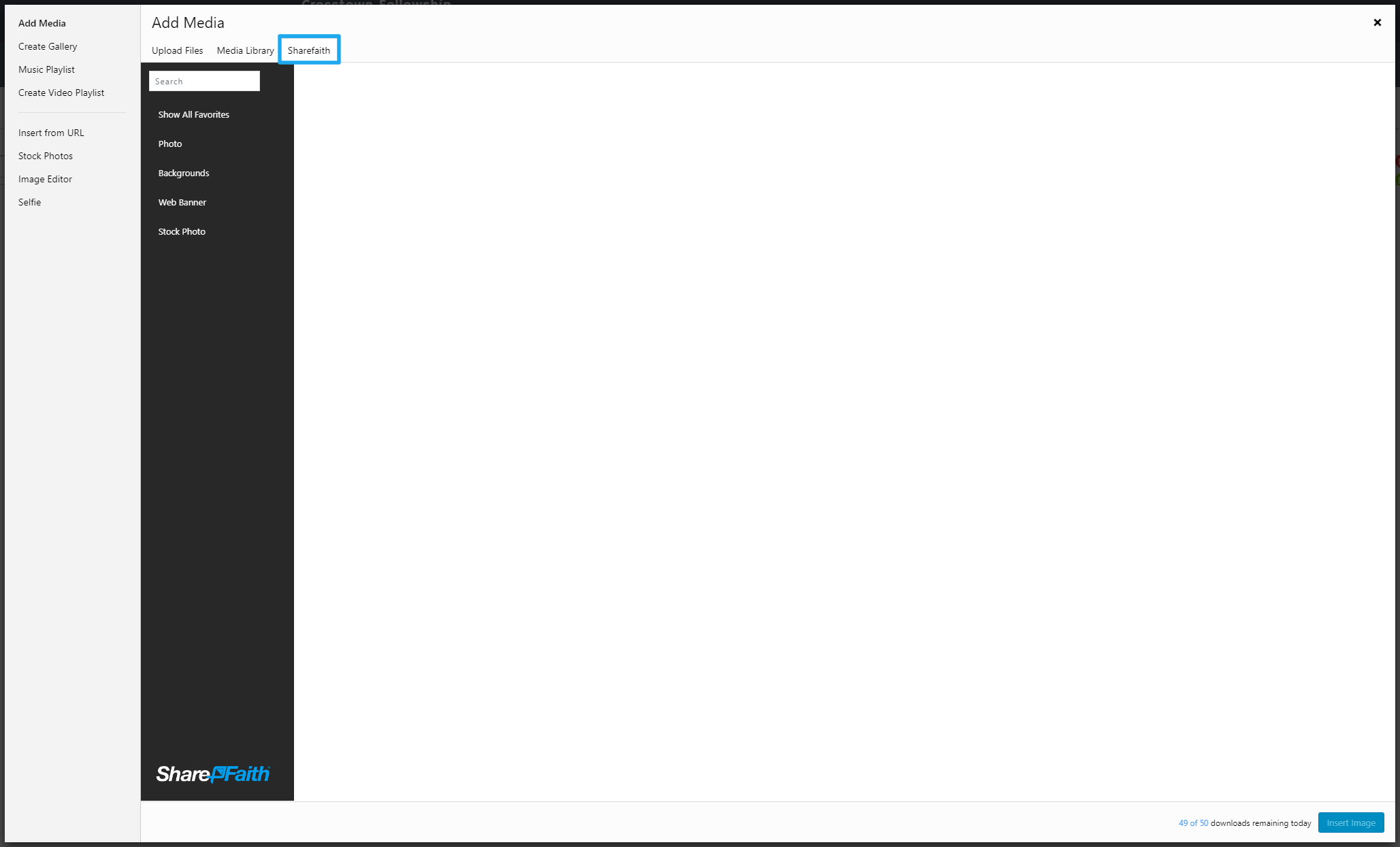 From here you will be able to use the search box to pull content directly from our Sharefaith media resources. Simply enter your search term and then choose f you want to look for photos, backgrounds, web banners, or stock photos. Once you have found the image that you would like to use, select the Insert Image button towards the bottom right of the screen.
Please be aware that if this is your first time making use of this feature, you will first be asked to provide your Sharefaith account credentials.
Please Note:
We recommend using Google Chrome or Firefox to edit/update your Sharefaith Church Website and Mobile App. If you are experiencing any issues with editing your Sharefaith Church Website or Mobile App, switch to one of these browsers. If the issue still persists or you are experiencing your issue while using one of these browsers contact a Sharefaith Customer Liaison Specialist by
creating a new support request.
Updated