To set up your A Name record, you will need the IP address for your website. Thankfully, finding it is very easy!
Simply log into Sharefaith.com, visit the "My Account" page, and click the "Website"/"Website & App" box: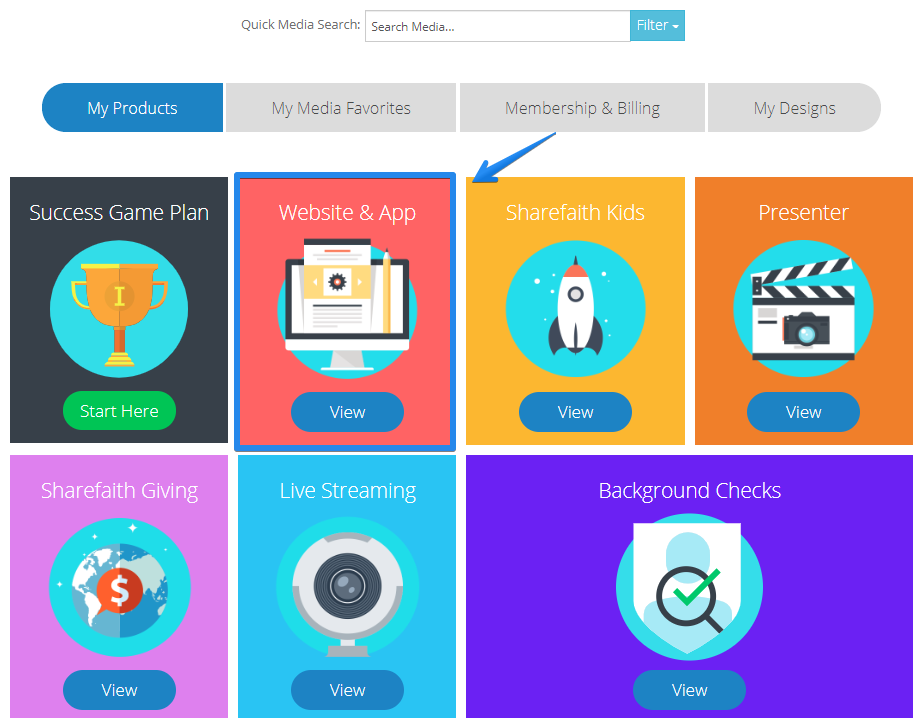 From here, proceed to click on the "Hosting Settings" box shown below: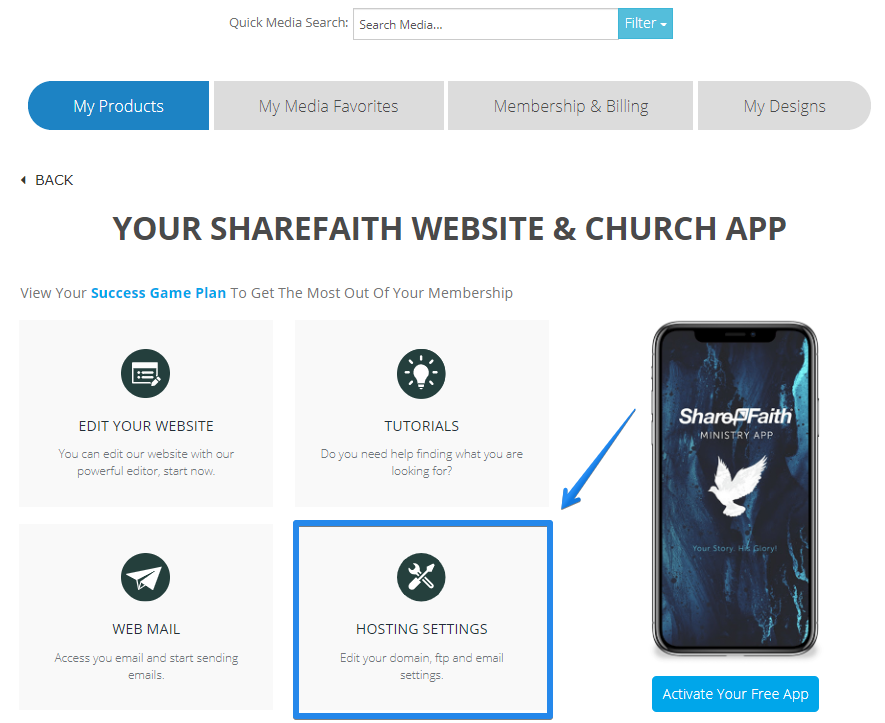 Once in your cPanel Dashboard, look to the the right side in the "General information" section and copy the number in the "Shared IP Address" field.
Below is an image showing you where you can find your IP address.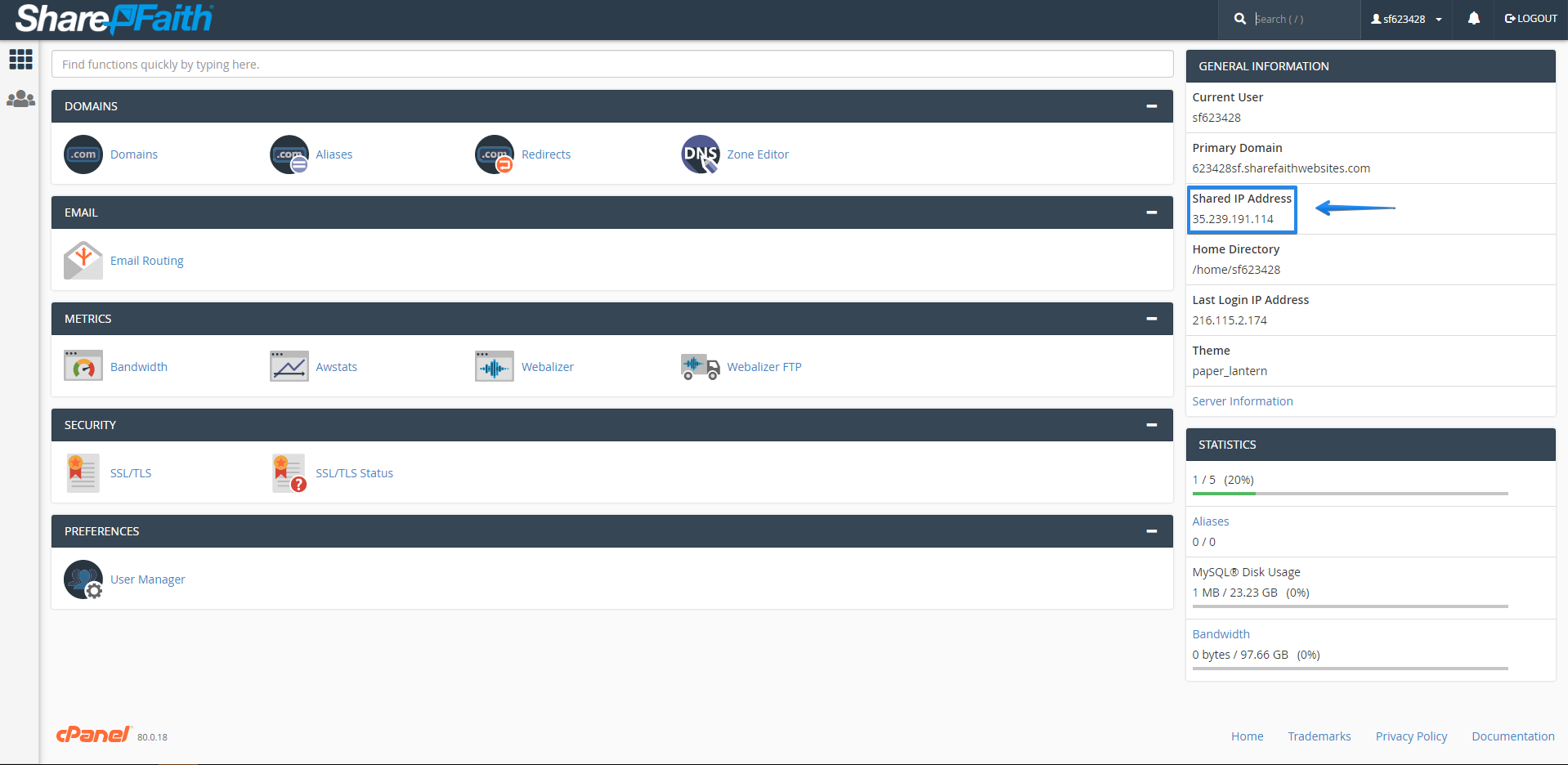 After you have obtained this info, follow your Domain Registrar's instructions on how to set up your A Name record. You can perform a WHOIS lookup to identify who your domain registrar is (who you pay to register your domain on your behalf). There are many WHOIS tools available on the web with a quick Google Search, but here is one that should provide this information to you: CentralOps.net. You will see your Registrar listed typically on the 8th line of your search results. If the Registrar listed here says "TUCOWS", you can see who resold the Tucows domain by visiting here: https://tucowsdomains.com/provider/. (If you see either TruePath or Sharefaith when searching this page on Tucows, you can contact us to make this change on your behalf)
Please Note: We recommend using Google Chrome or Firefox to access Sharefaith.com. Do not attempt to download using Internet Explorer. If you are experiencing issues switch to one of these browsers. If the issue still persists or you are experiencing your issue while using one of these browsers contact a Sharefaith Customer Liaison Specialist by creating a new support request.

Updated