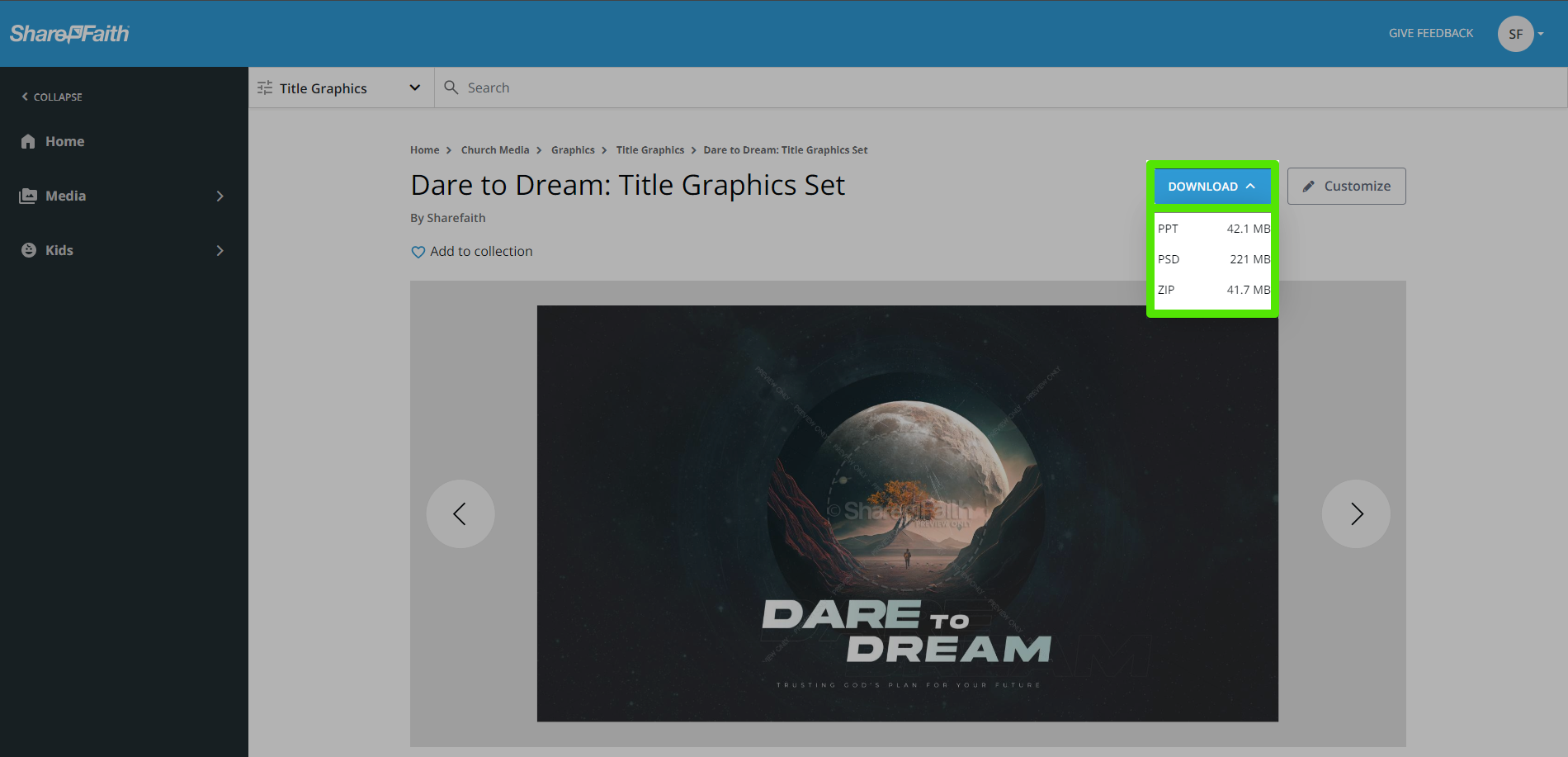 ---
TABLE OF CONTENTS
---
Introduction
Tracking down the perfect media/kids ministry asset to give your project or presentation that "special stuff" is only half the battle. Now that you've set your eyes on that final piece of the puzzle, now you need to know how to truly make it yours. By following the outlined steps below, you'll understand not only how to obtain the asset of your dreams but know how to review your download history in case you ever want to take a trip down memory lane.
---
How to Download
Download Icon and Dropdown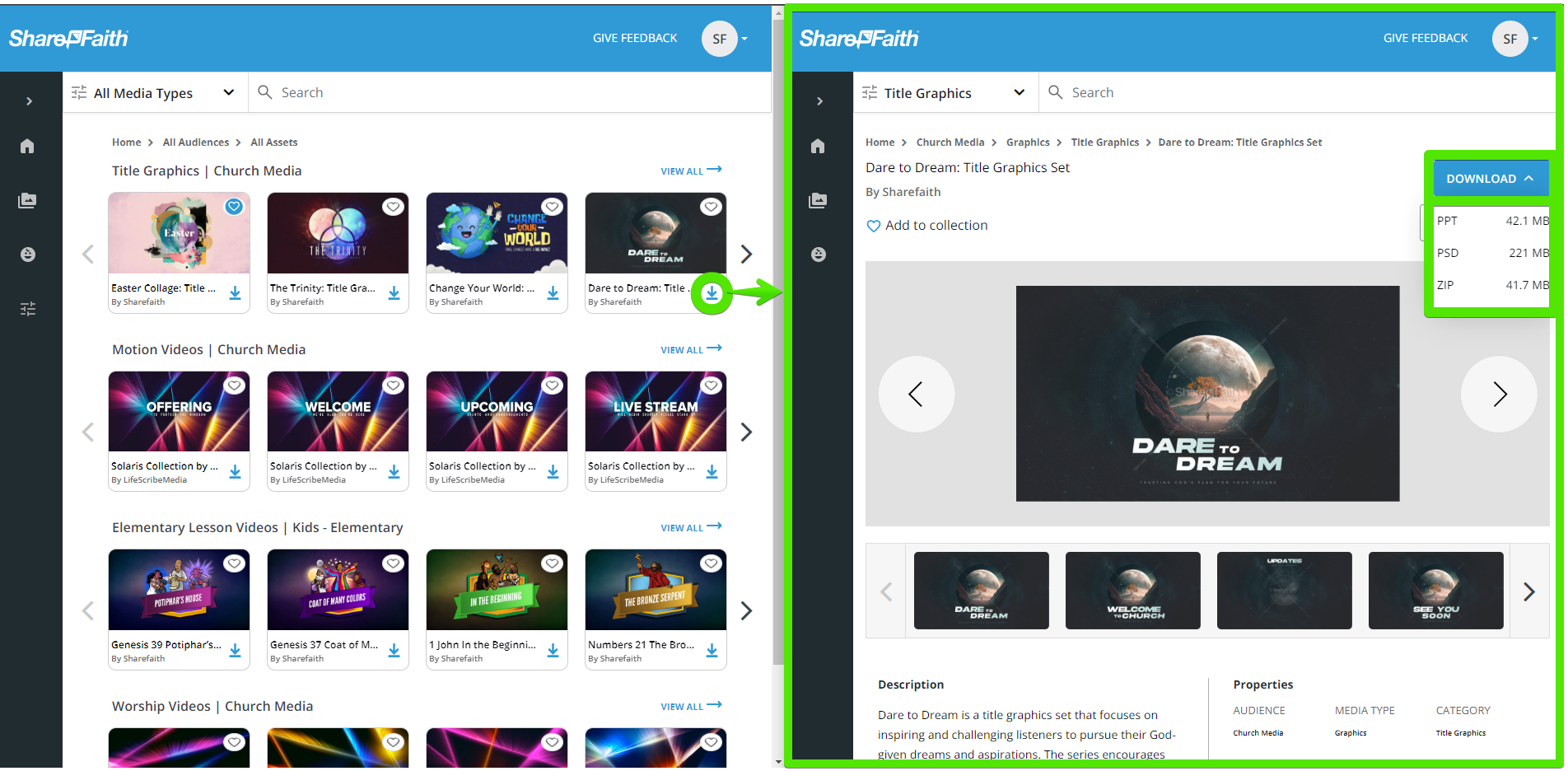 When browsing the Sharefaith Media library you will see that all assets shown in each Category Slider displays with both a heart icon which allows you to add the asset to the My Collections area of your account and a download icon which brings you to the asset's download page. It is here you can either purchase an asset (if not already accessible) or click its Download Dropdown menu and select from a list of available file formats.
NOTE: For additional details regarding our offered file formats, please review the Sermon & Worship Media file formats help article at your leisure.
---
My Downloads
Download History (My Downloads)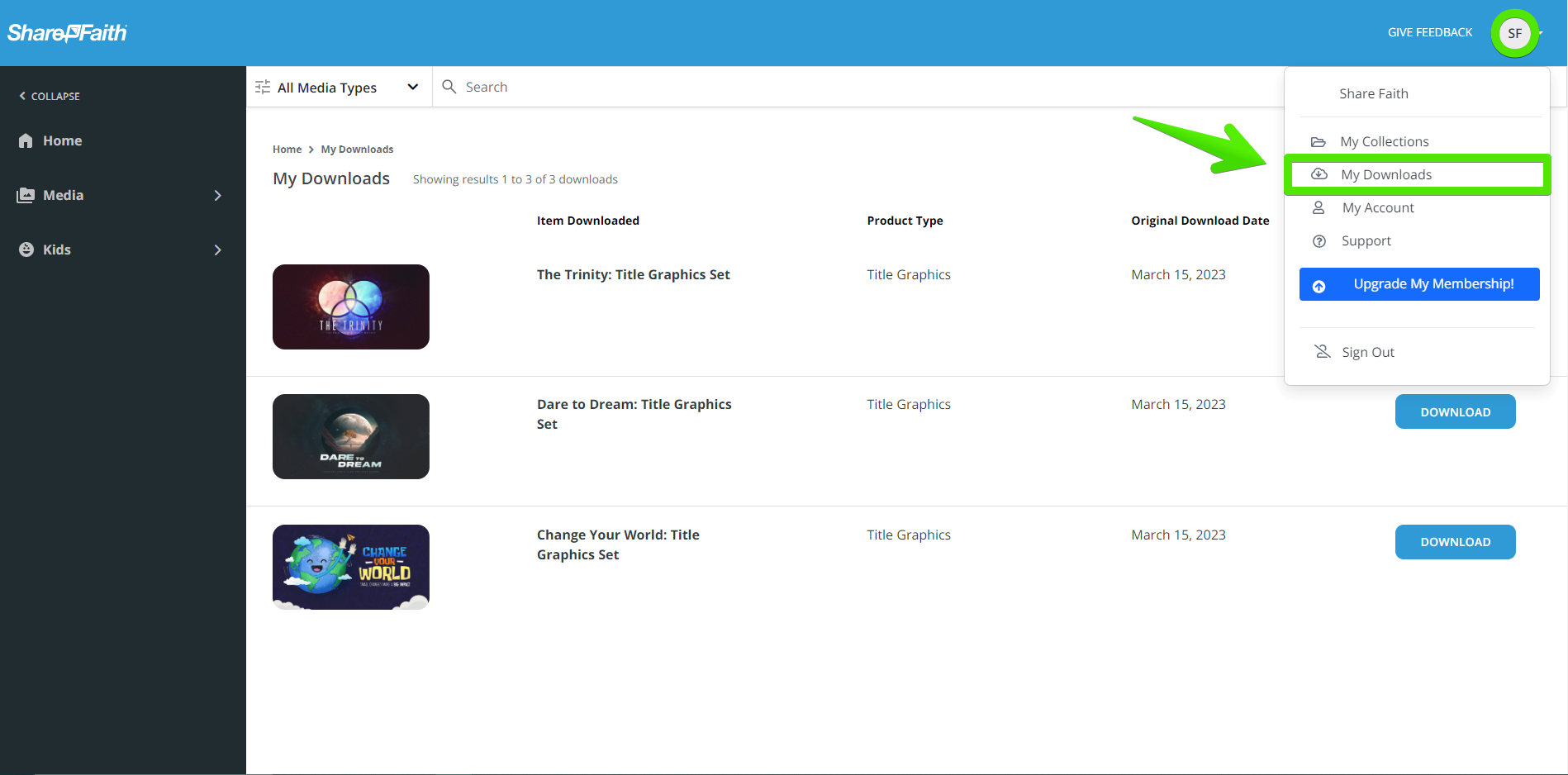 At any time you can click on your Profile Bubble in the upper-right of your screen to view the My Downloads link. Upon clicking this handy link, you will be taken to the My Downloads page which not only recounts what assets your account has historically downloaded AND the dates said action was performed but also provides you a convenient means of navigating to said asset(s) product page if you ever want to obtain said file again.
NOTE: Re-downloading a file previously obtained or purchased will not count towards any download limits or deduct from any credit balances associated with your account.
Updated