About Group Widgets
The Group Widgets help you add dynamic groups to your pages via the Ekklesia 360 Ministry Content Plugin.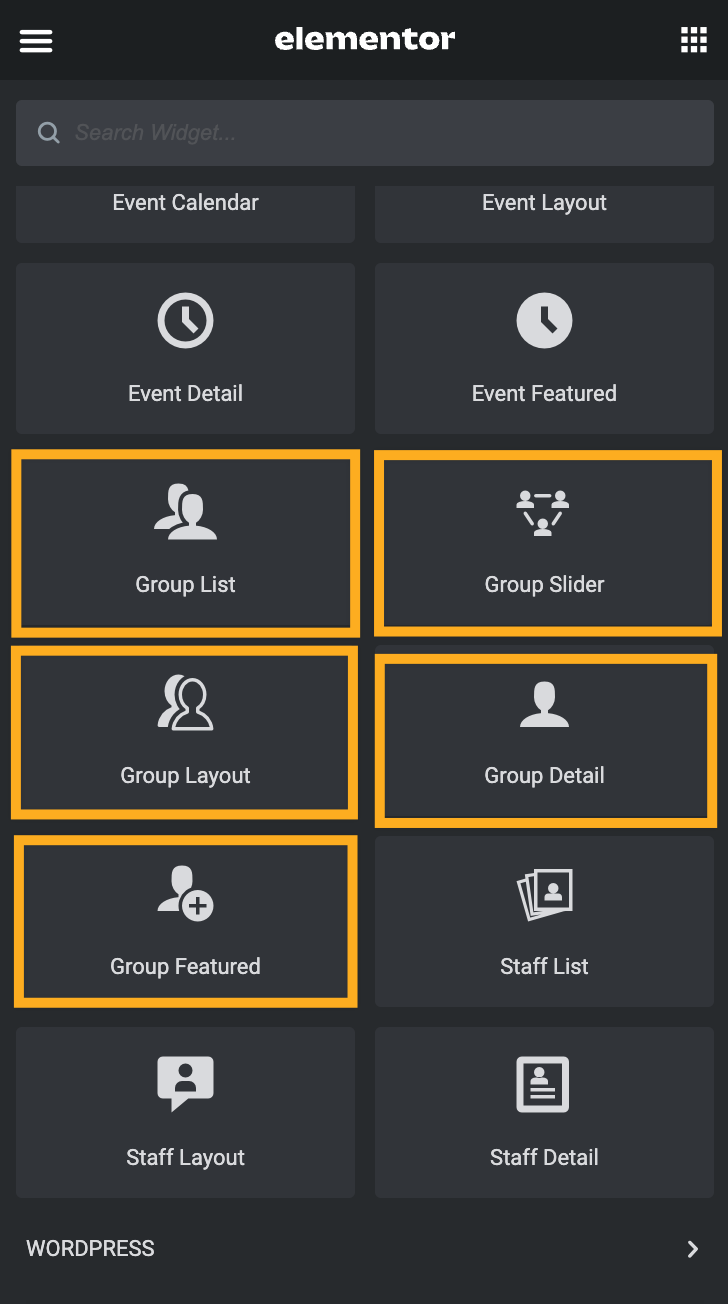 Group Slider Widget
This is a carousel of groups from Ekklesia 360 that allows the user to scroll left and right. You can choose which categories or groups to display, as well as how many groups they want in the carousel.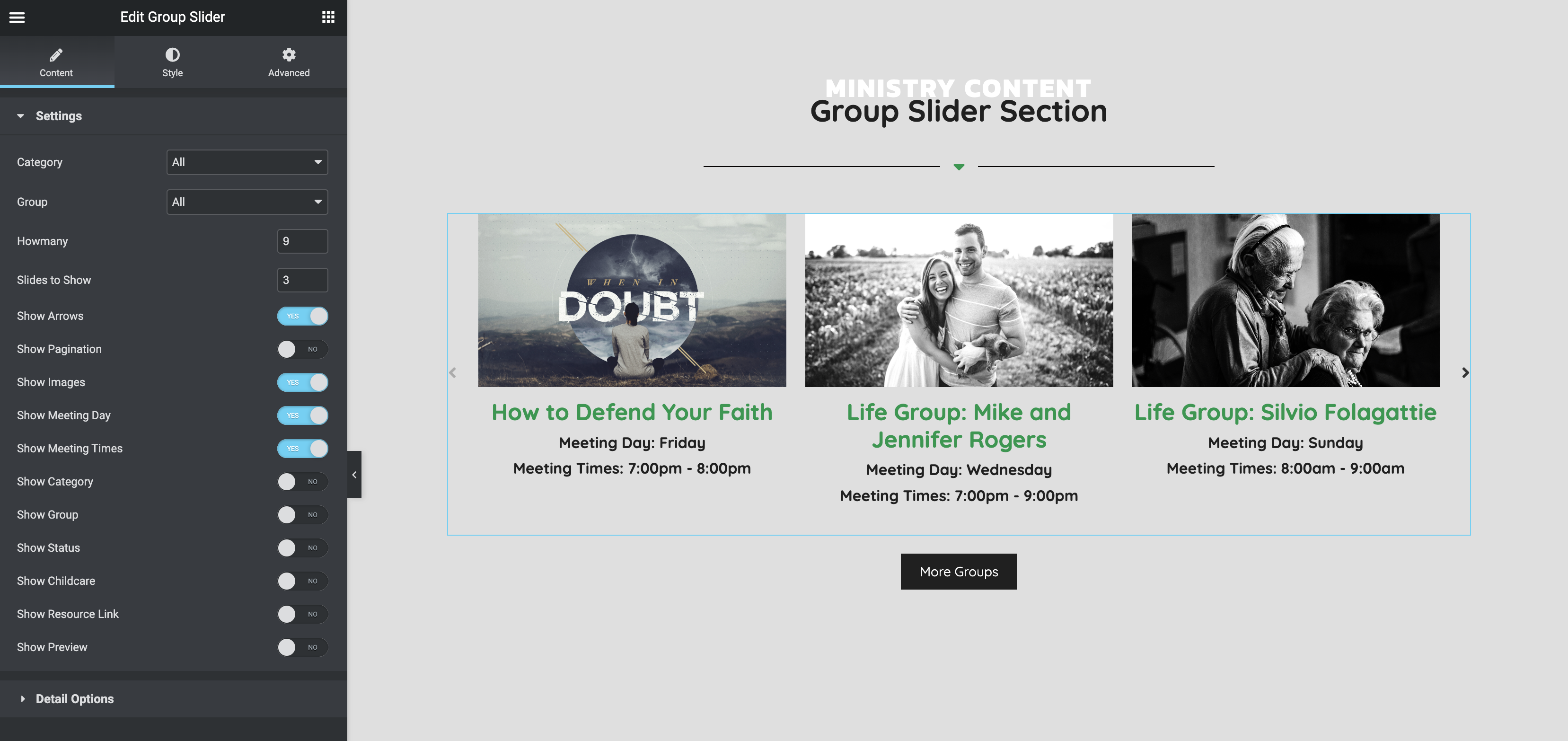 Content Tab

Settings
Category: Select which Category of Groups you want to display in the slider.
Group: Select which Group you want to display in the slider.
Howmany: Select how many Groups will display.
Slides to Show
Show Arrows
Pagination
Show Imges
Show Meeting Day
Show Meeting Times
Show Category
Show Group
Show Status
Show Childcare
Show Resource Link
Show Preview
Detail Options
Detail Button Text: Button will display if text is entered and a detail page selected.
Group Detail Page: URL of group detail page. If used will add a link to the heading to take the user to the group detail page. Requires the "Group Detail" widget to be placed on a page and that page url/slug placed in this field.


Style Tab


Use the following options to style your Group Slider Widget.
Styles
Slider ASrrow Color
Slider Pagination Color
Title Color
Title Typography

Meta Color

Meta Typography

Preview Typography

Preview Color

Link Color

Link Color Hover

Button Alignment

Element Spacing

Media Border Radius
Advanced Tab

Learn more about this tab in the Elementor Academy: Advanced Tab.
Updated