About Sermon Widgets
The Sermon Widgets help you add dynamic sermons to your pages via the Ekklesia 360 Ministry Content Plugin.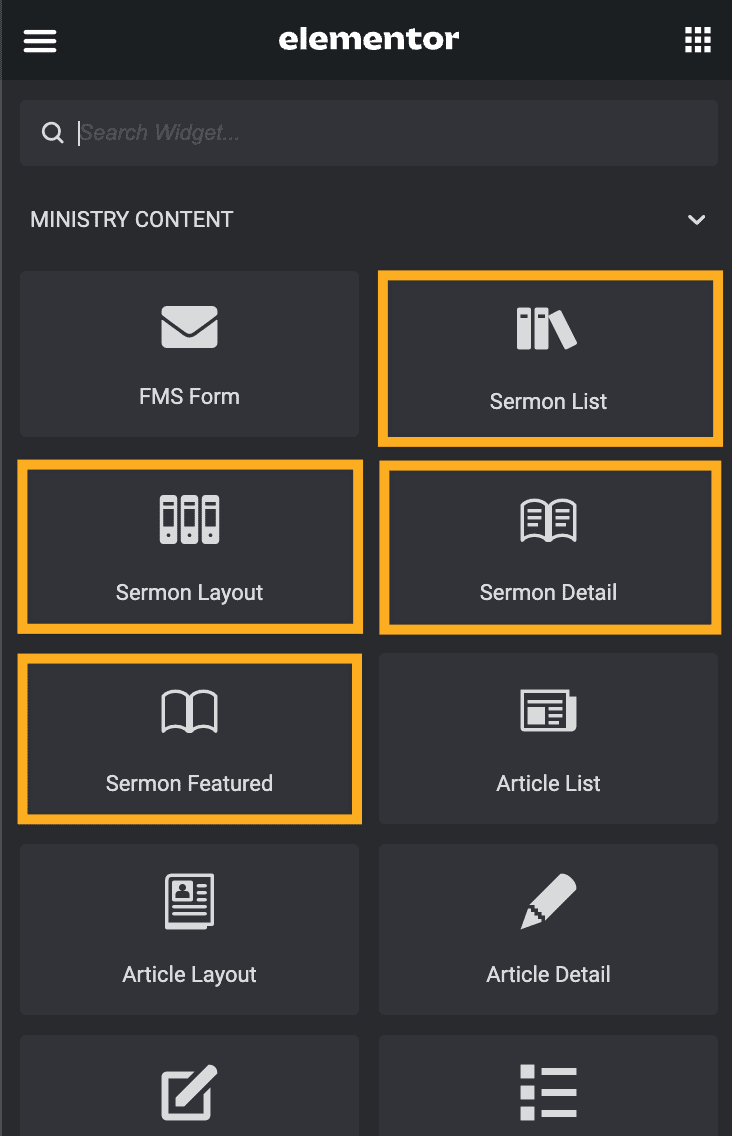 Sermon Detail Widget
This is a singular Sermon listing that will show the details of the current Sermon. Sermon Layout, Sermon List, and Sermon Featured Widgets can all be linked to a Page utilizing the Sermon Detail Widget to dynamically show the current Sermon.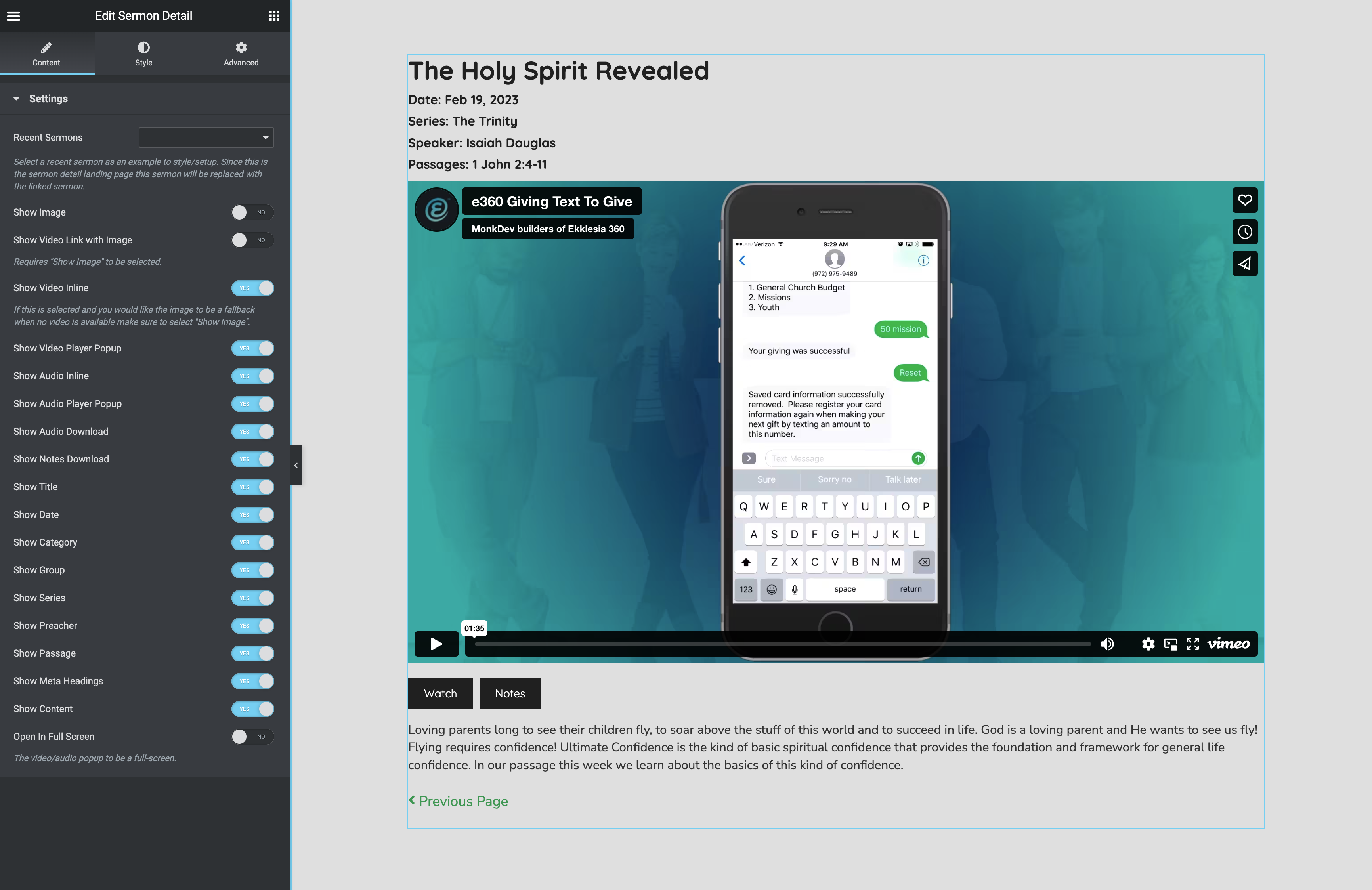 Content Tab

Settings
Toggles to format the content displayed for the sermon.
Recent Sermons: Select a recent sermon as an example to style/setup. Since this is the sermon detail landing page this sermon will be replaced with the linked sermon.
Show Image
Show Video Link with Image: Requires "Show Image" to be selected.

Show Video Player Popup
Show Audio Inline
Show Audio Player Popup
Show Audio Download
Show Notes Download
Show Title
Show Date
Show Category
Show Group
Show Series
Show Preacher
Show Passage
Show Meta Headings
Show Content
Open in Full Screen: The video/audio popup to be a full-screen.
Style Tab


Use the following options to style your Sermon Detail Widget.
Styles
Title Color
Title Typography

Meta Color

Meta Typography

Content Typography

Content Color

Link Color

Link Color Hover

Previous Link Typography

Alignment

Element Spacing

Media Border Radius
Advanced Tab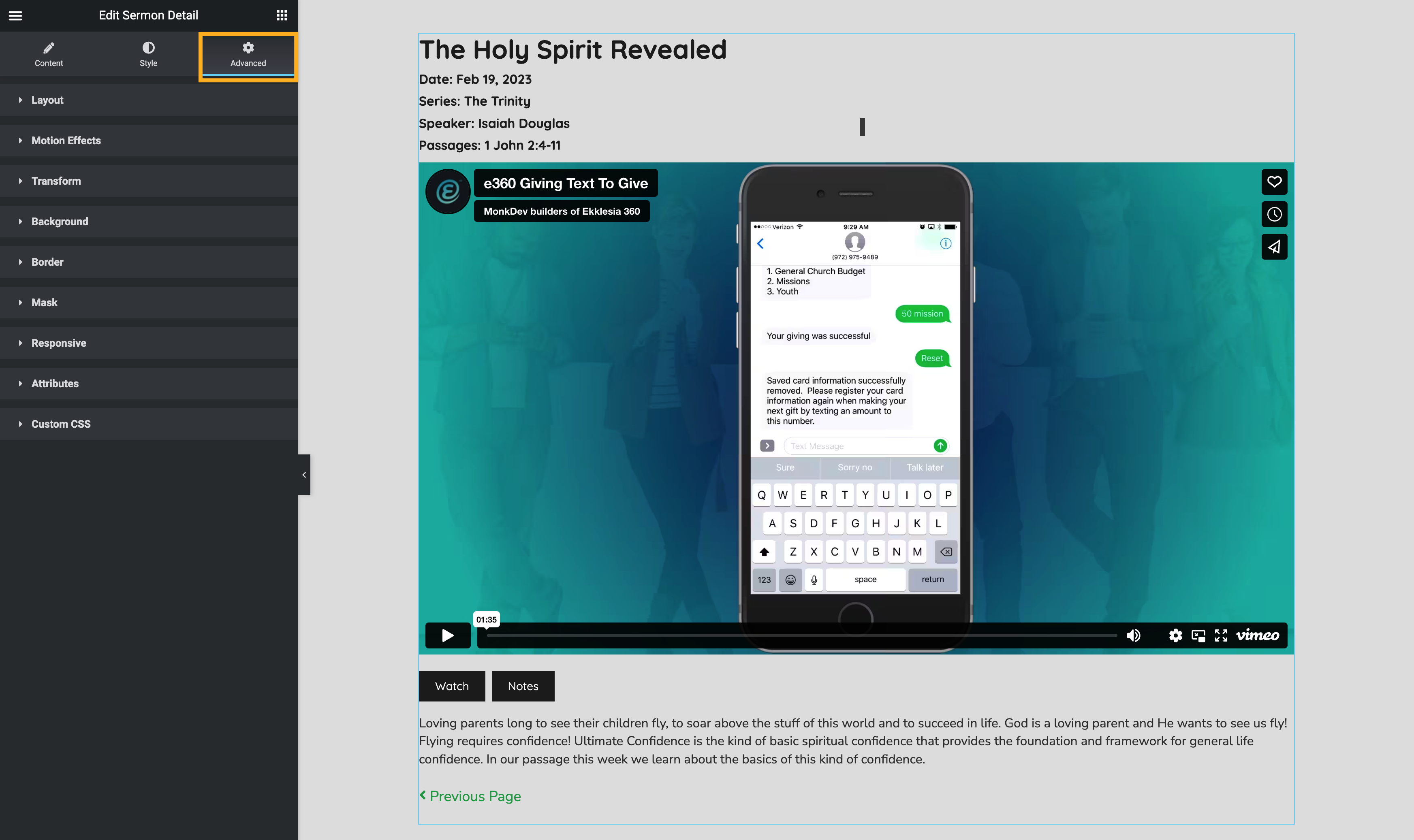 Learn more about this tab in the Elementor Academy: Advanced Tab.
Updated